Cave Tubing & Calico Jack's Zip Lining (Intermedio) Combo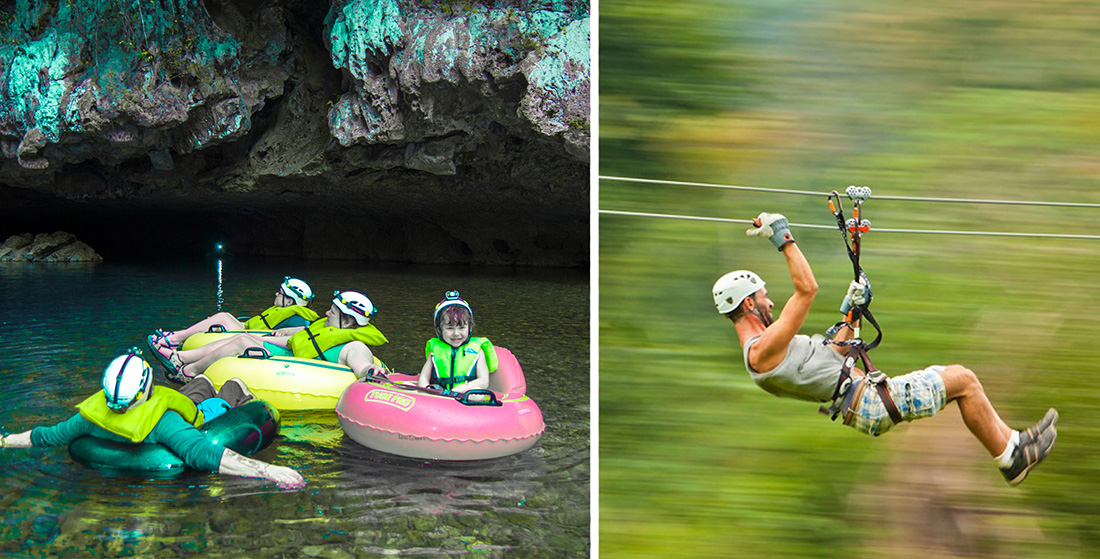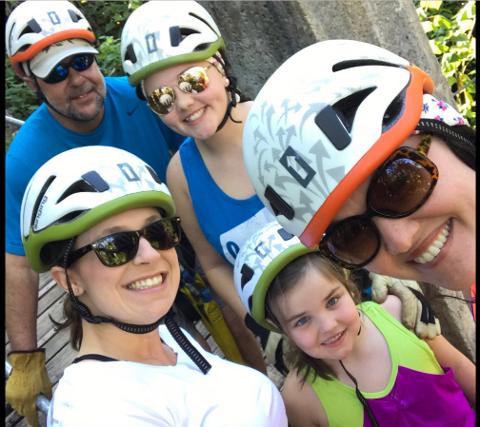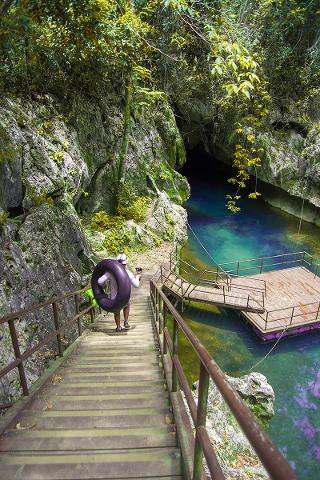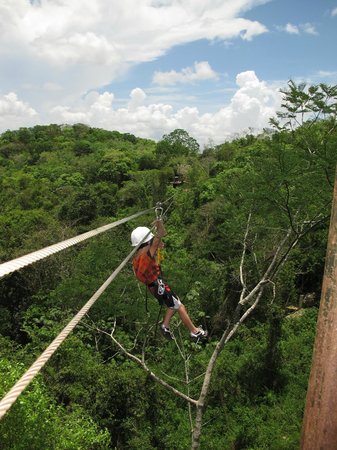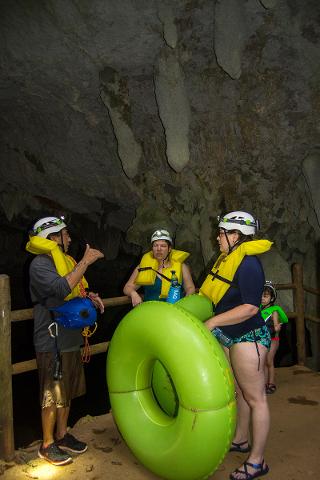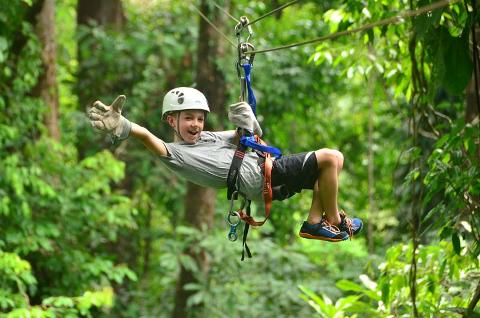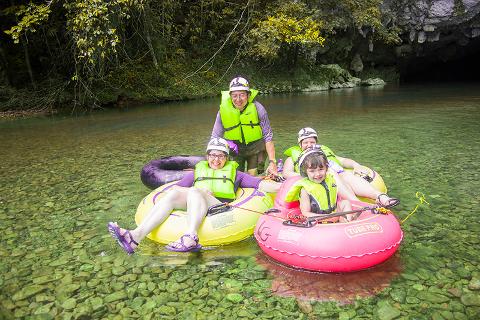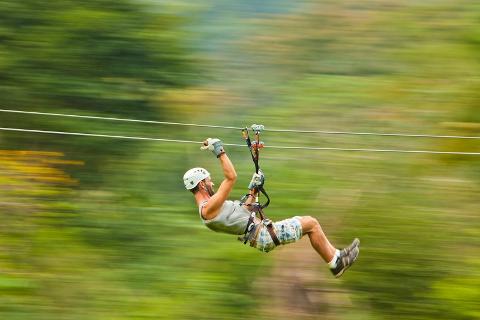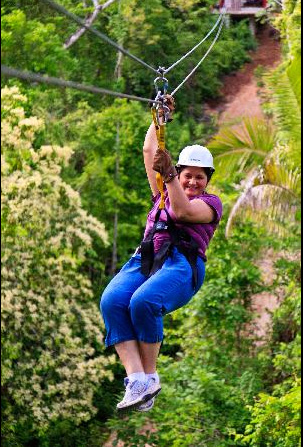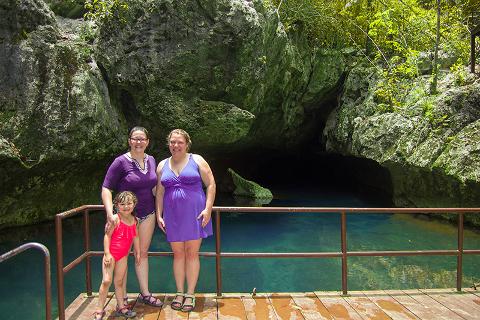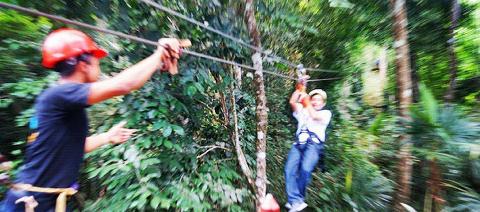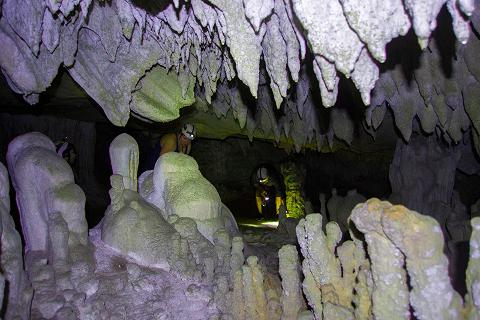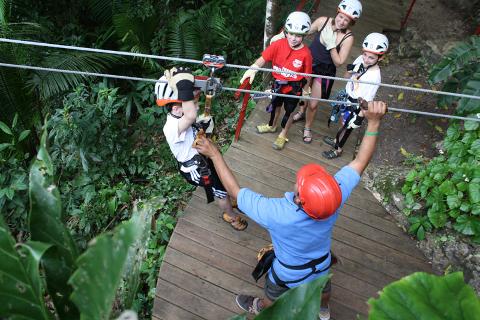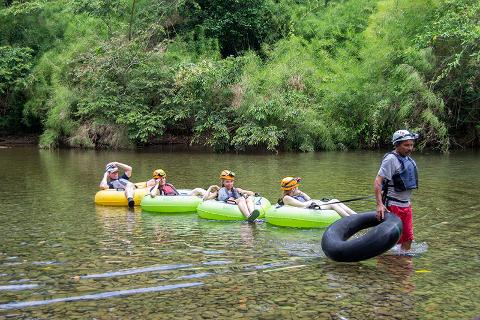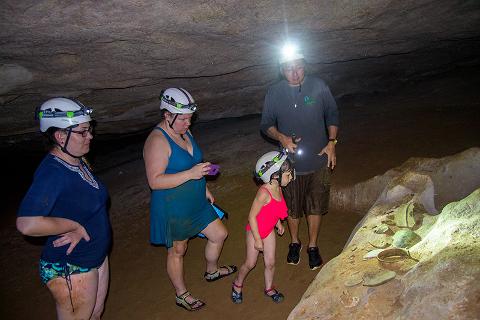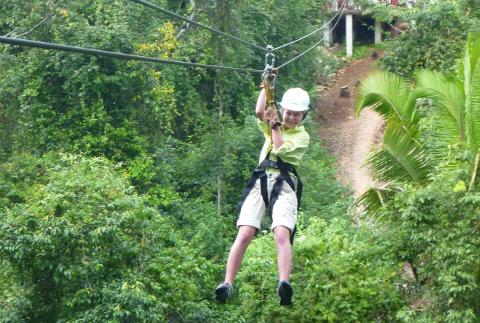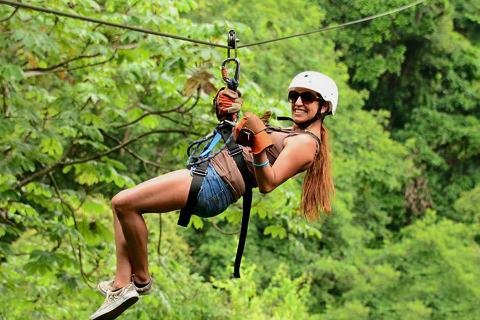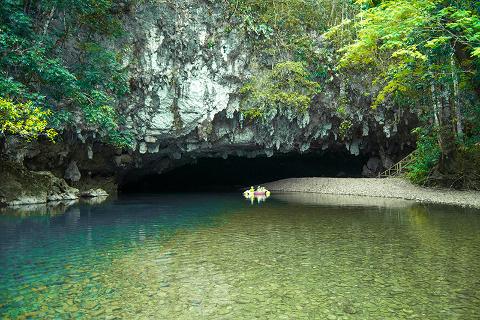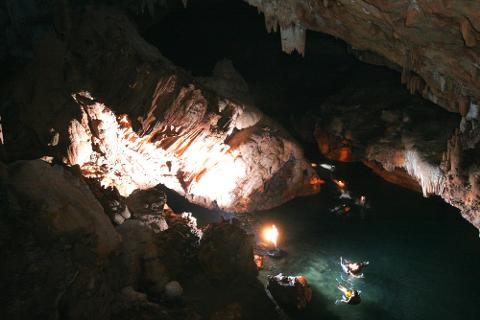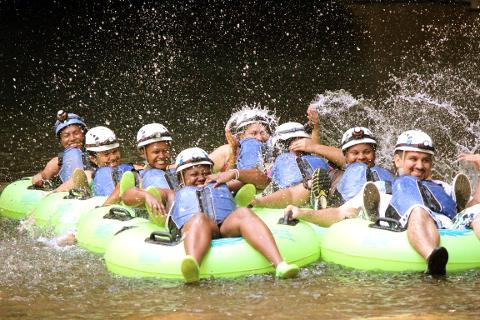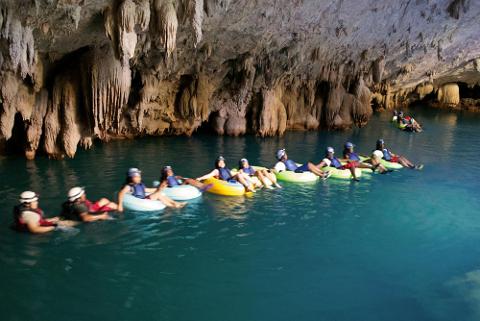 Duration: 9 Hours (approx.)
Location: San Ignacio, Cayo
Product code: CTCJZLIC
Calico Jack's Ultimo Explorer Zip Line
This 1-1.5 hour tour is for zip line enthusiasts. It combines the Explorer and Intermedio in over 2,900 feet of zip line comprised of 9 runs and 15 platforms that take you over and through the jungle.
Starts: 8:00AM Ends: 11:00AM
Getting There: Your adventure starts at 8:00AM as we make our way through and out of San Ignacio Town with a 45 minutes' drive on a dirt road through a Mennonite farmland called Barton Creek. The scenery as we traverse this farmland is very quaint and pleasantly scenic with hills and valleys stitched with organically grown crops.
At the site: Upon arrival at Calico Jack's village, you'll unboard your vehicle and proceed to check-in. Thereafter, we follow our guide onto the starting platform where they brief us on safety procedures while gearing us up for the adventure. Depending on the course of your choice, you will proceed as the description above mentioned.
Departure:
After completion of your zip line adventure, you'll be transferred to the Cave tubing site an hour and 60 minutes' drive from this site.
Duration: 3 hours
Difficulty level – Moderate
What to bring: Action Camera, light clothing, hiking shoes (no flip-flops).
Provided: Helmets, harness, gloves, lunch, water.
Note: This tour is not for persons with disabilities, heart conditions, back or leg problems. All guests must be in good physical condition. Not suitable for pregnant women.
Cave Tubing
If you're visiting with children or non-swimmers please let us know this ahead of time so as to verify Minimum height requirements of "40 inches" is met and kid-size life jackets are provided.
Starts: 1:00AM Ends: 5:00PM
Itinerary

Getting There:
The Cave Tubing site is not at the same place as this zipline course. After an hour and 15 minutes' drive north on the George Price Highway, you will reach the Cave tubing site. At the parking lot, there you'll have a quick lunch on the picnic tables there. After changing into your swimwear, you'll walk over to the equipment booth to grab a tube & helmet with headlamps. You're ready to start!
At the site:
Once you're all geared up, you then embark on a 45 minutes' hike across the clear turquoise Caves Branch River. At this crossing there's a rope across the river to assist you crossing. The water is knees-deep, typically. After the river crossing, we start off along a jungle trail heading upstream alongside the river. Your guide will point out interesting aspects of the local flora &fauna as we trek through – perfect time to take out your cameras (preferably water proof).
Upon arrival at the designated starting point, your guide will brief you on the proper safety techniques for boarding & floating on your tube. If you're adventurous, you'll want to dive or splash into the water from a rock at the starting point. From here, your guide will set you afloat through a series of cavers which periodically open up to the sunshine & jungle. When the water current is strong, you'll be tied up into a cluster (like a train) with ropes so as to avoid anyone straying away. Your guide will (depending on time availability) will lead you to the river bank inside the cave where you'll unboard your tube and hike up to a hidden cavern where Ancient Maya Artifacts and beautiful natural formations can be seen.
After a bit of cave exploration through tight spaces, you'll hop back onto your tube and continue the journey down the river through the rest of the caves with occasional beautiful scenic openings on the side. The journey continues until you make it back to the first river crossing and then back onto the parking lot. Here you can use the expansive restroom complex to change back into your dry clothes and shoes.
Departing:
Once dried up and ready, you'll board our vehicle and head back onto San Ignacio via the George Price Highway, arriving around 5:00PM.
Duration: Approx. 5hours (at Jaguar Paw Cave Tubing)
Difficulty level:Moderate
What to Bring: Water Shoes (no flip-flops or open toe sandals), lightweight Shorts, Lightweight shirt, change of clothes, Sunscreen, Insect Repellant, Water, Camera (must be water proof).
Provided: we provide you with helmet, head lamp, life jackets, and towels.