Xunantunich & Big Rock Falls Combo (3 - 6 pax)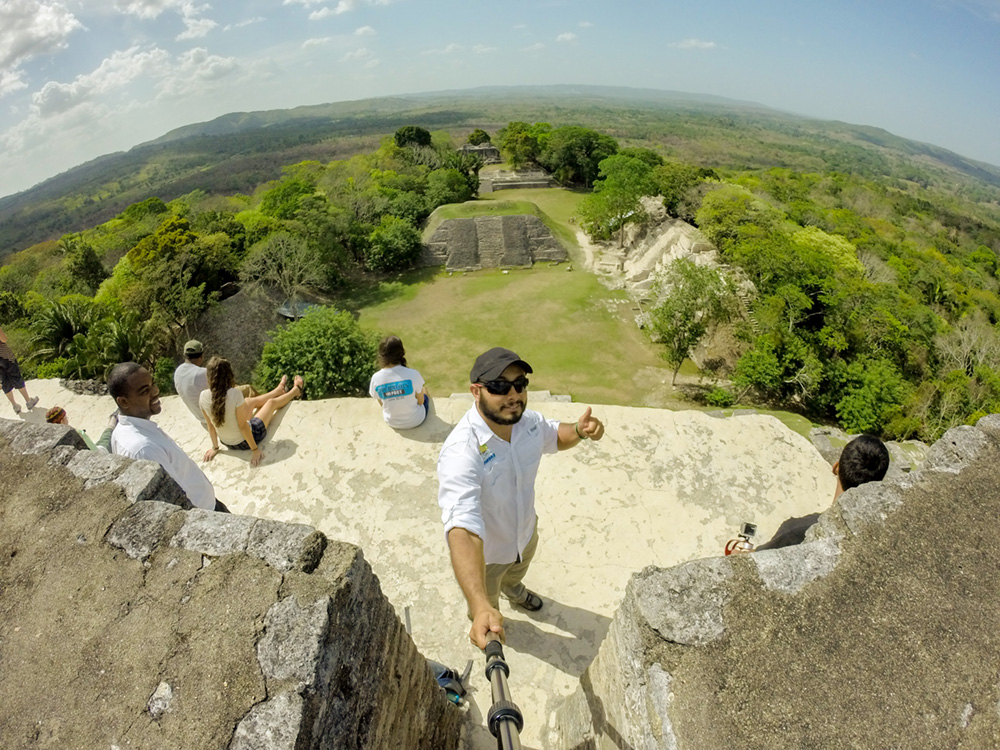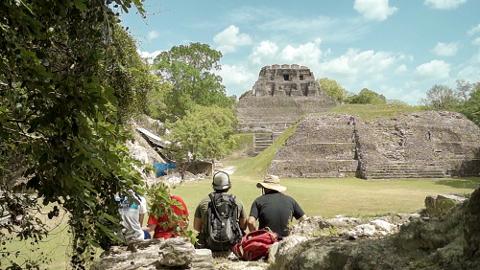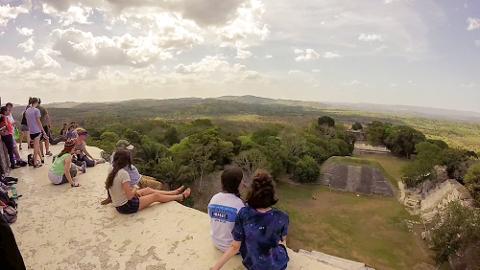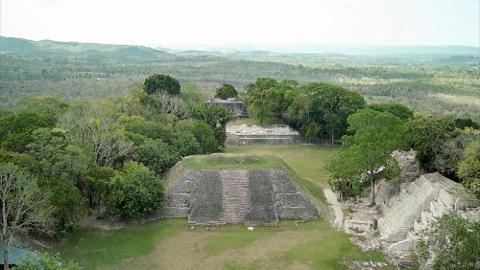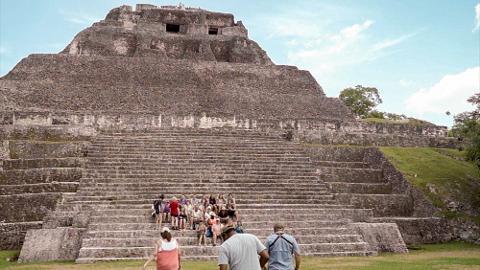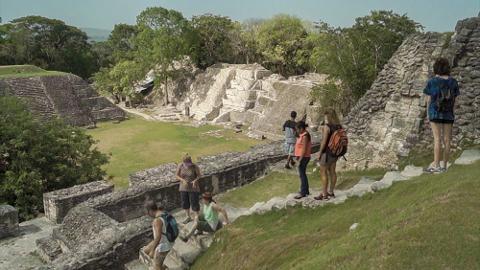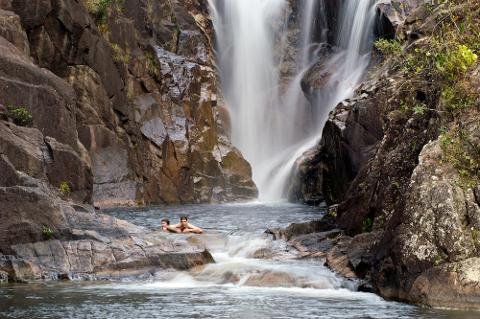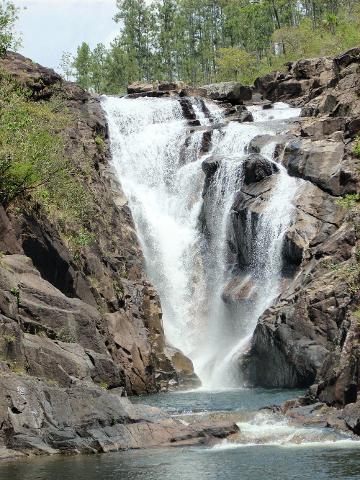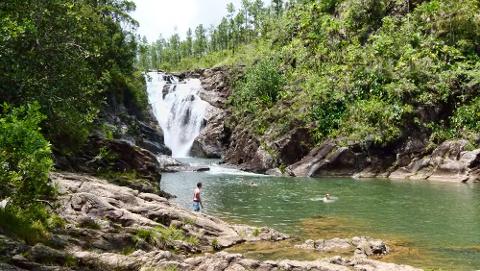 Duration: 8 Hours (approx.)
Location: San Ignacio, Cayo
Product code: XBRFC36pax
Xunantunich was the first excavated Mayan site in Belize that was opened for the public. Though it is smaller compared to the other Mayan sites, it consists of one of the tallest structures. The huge statue of the Sun God, El Castillo, and the 130-foot tall pyramid are a couple of structures that attract visitors. Xunantunich means "stone Woman" or "Maiden of the rock" in the Yucatec dialect. These names are derived from the image of a woman depicted in one of the paintings.
These ruins represent the period of AD 650- 1000 of Mayan civilization when the people had mastered the art of construction. Residential structures spread over 22 acres were found in this site. It seems Xunantunich was abandoned in AD 900 and was again occupied in post classic period. Castillo, a 40m tall building, is one of the tallest Mayan buildings in Belize. The causeways, ball courts and platform mounds excavated here prove that they were far ahead of their generation.
The three most remarkable segments of Xunantunich are the elite residential structures, the middle class residential structures and the ceremonial center. The six plazas of the city were surrounded by 25 palaces and several temples. Very brutal games were played in the ball court complex where the losers and winners were awarded in a most awkward manner.
Starts: 8:00AM Ends: 11:30AM
Itinerary
Getting There: The adventure begins at 8:00AM (unless done as a combo in the afternoon) on a mere 10 – 15 minutes' drive onto the village of San Jose Succotz. Here we will cross the Mopan River via an old-fashioned hand-cranked ferry. All passengers must alight the vehicle while crossing. Having crossed the river, we have a 3 minutes' drive up to the park's parking lot where we unboard the vehicle, register at the park's office, then begin our exploration. A short walk up to the site will cover your guide's briefing on safety procedures and what to expect.
At Xunantunich: Upon arrival at the site, you'll be amazed at how impressive the Temple of El Castillo (the main temple) actually is at a remarkable 120 feet in height. Pay close attention to the history of this once royal center of ancient civilization as your guide walks you through the site. Feel free to climb to the top of El Castillo if you're not afraid of heights. There you'll have a jaw-dropping panoramic view of the surroundings which encompasses part of Guatemala, Benque Viejo Town, and San Jose Succotz among other areas.
Be careful coming down from the pyramid as you make your way over to the ancient ball court. Imagine the excitement happening in real time as your guide paints a vivid picture of how the popular Mayan game of Pokatok was played. On site you may get to see spider monkeys and, depending on the time of the year, even howler monkeys. An on-site museum will give you an overall idea of this ancient city's actual size.
Departing the site: After your tour at Xunantunch, we make back down to the river crossing, once again exiting the vehicle and boarding the hand cranked ferry. If you are doing this tour as a combo, we make our way onto Rumors Resort where we'll have lunch. After lunch, we move on in search of our next adventure.
Duration: Approx 3 hours
Difficulty level: Moderate
What to Bring: Sunscreen, bug repellent, sun glasses, hat, solid hiking shoes, camera, water an adventurous attitude.
Provided: Water
Note: Light physical activity will be required for those who wish to explore the Mayan ruins on foot. Please wear appropriate walking & climbing shoes. This tour is suitable for all ages.
Big Rock Falls
Big Rock Falls is a 150-foot waterfall on Privassion River, in the Mountain Pine Ridge Forest Reserve of the Cayo District of Belize. – Wikipedia
This tour is normally done in combination with any other half day tour (in this case, with Xunantunich Ruins) If you're visiting with children or non-swimmers please let us know this ahead of time so as to provide life jackets or other floatables for their convenience. Also, you must be very mindful of the elderly and the young, be sure they are obedient enough to follow the guide's rules, especially when climbing up or down the cliff.
Starts: 1:00PM (or any time after your other morning tour) Ends: 5:00PM (duration depends on your leisurely pace)
Itinerary

Getting There: Since this tour is normally done in combination with another tour (in this case xunantunich), your journey will commence as we board our vehicle, drive into and through San Ignacio town, and then make our way onto the Mountain Pine Ridge road. The drive is about 45 minutes on a partially paved road, the farther section of which is dirt.
Along the way, we'll pass the villages of Cristo Rey and San Antonio. These are small settlements of mostly farmers along the Macal River. Along the way, your guide would normally point out to local flora and fauna such as Toucans, Roadside Hawks, Iguanas, and Medicinal Plants and trees. He'll also tell you the history of the villages you pass along the way. Feel free to ask him any questions.
At the site: The parking lot approximately 5 to 8 minutes' walk from the waterfall so you want to take everything you'll need with you for an enjoyable time at the waterfall. From the parking lot we'll be walking through a little trail which leads to quite a steep climb down to the river valley. Flip flops are not advisable for this part of the trek. Once we've made our way carefully down that cliff, the tremendous view of water rushing over the huge 150-ft rock formations and plummeting into the deep rounded pool at its base provides a rush of excitement. Our walk through the granite boulders takes us to the waterfall pool.
You won't regret visiting this site for a nice cold swim amidst the scorching Belizean heat. You may choose to swim all the way up to the water fall but try to contain the temptation to climb up any of the wet rocks, or do so at your own risk, they tend to get very slippery. Your guide will allow you ample time to swim or bask at your own leisure. When you feel you've had your fix, he'll escort you back to the parking lot.
Departure: Getting out of the river bank entails a climb up the steep cliff. It's not as difficult as it may seem. Slow and steady does it. You may choose to change into dry clothes while you're at the river bank or when you get to the vehicle. There are no changing rooms or restrooms. You just have to wing it.
We then board our vehicle to traverse the same road through the villages and back into San Ignacio, returning around 5:00PM depending on your own pace.
Duration: Approx. 4 hours (at Big Rock Falls)
Difficulty level: Moderate
What to bring: Swimwear, change of clothes, hiking or water shoes (no flip-flops), sun screen, insect repellent, sun glasses, camera, just about anything that would enhance your visit.
Provided: Towels, snacks, and water.