Barton Creek & Big Rock Falls Combo (7 - 9 pax)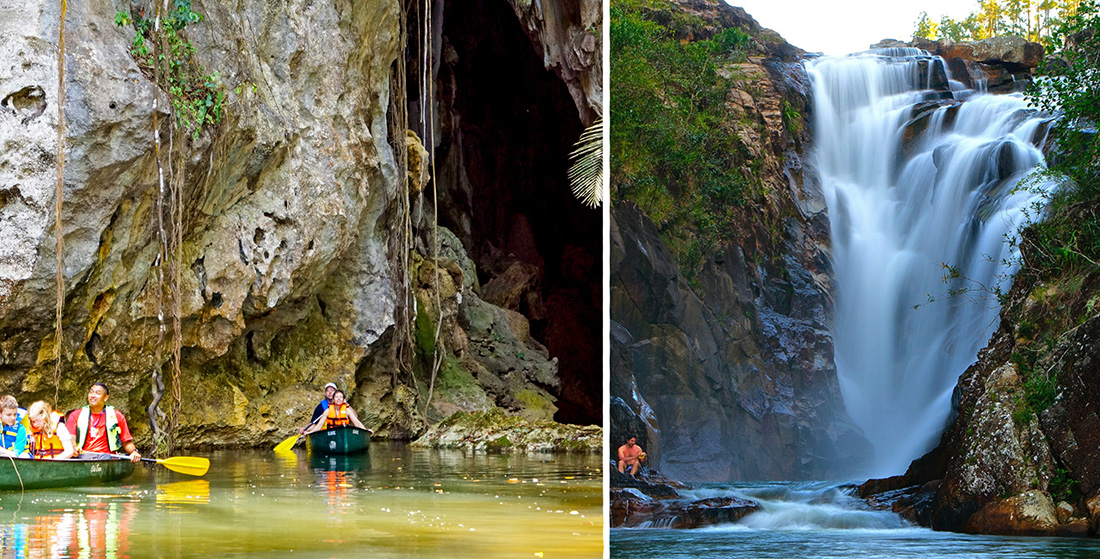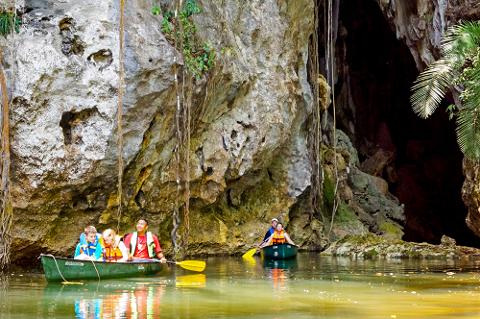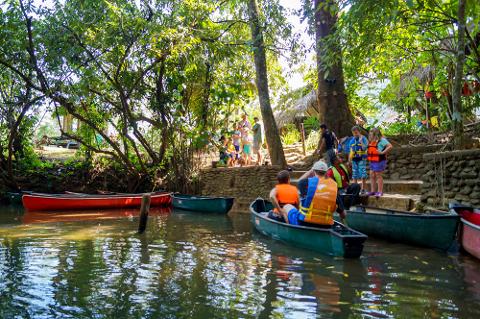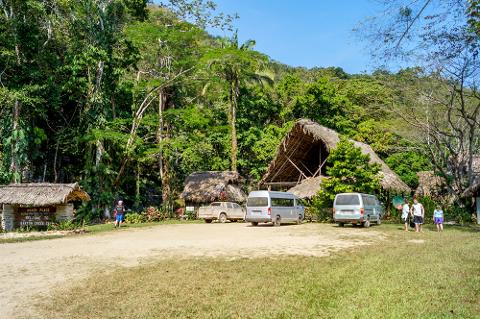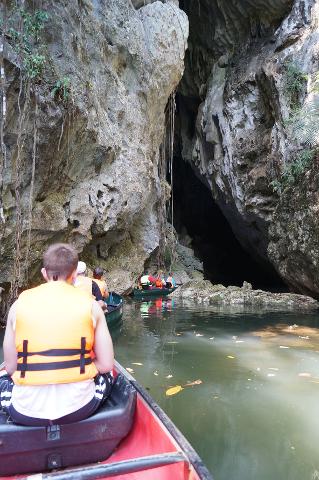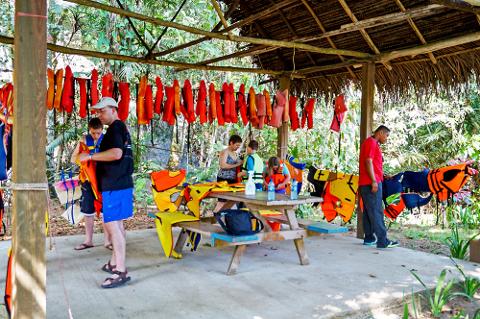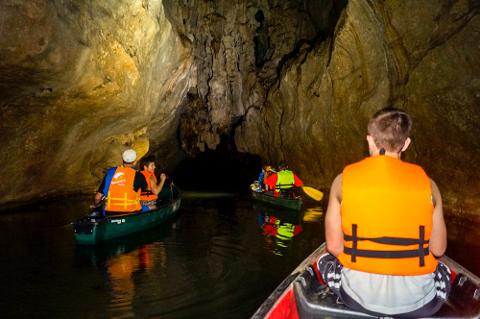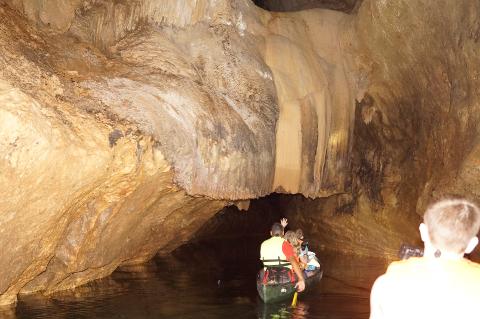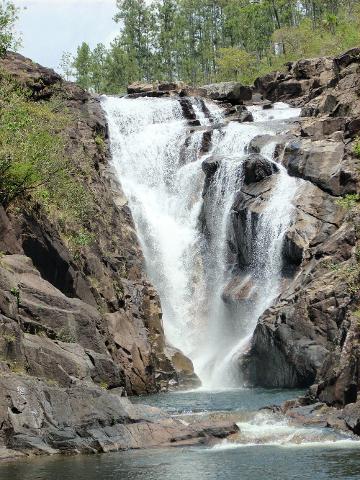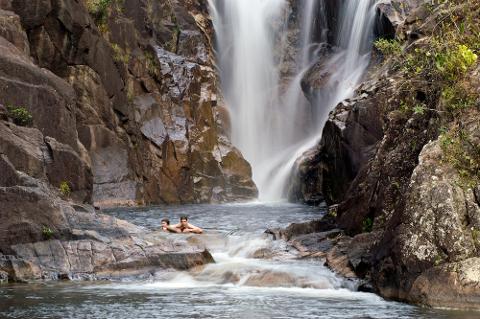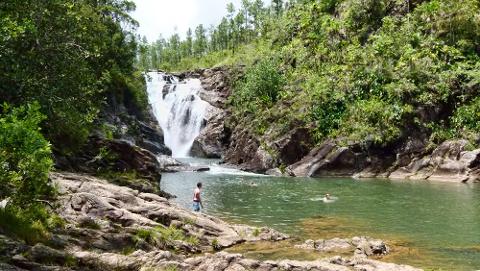 Duration: 6 Hours (approx.)
Location: San Ignacio, Cayo
Product code: BCBRFC79pax
BARTON CREEK CAVE CANOEING
Barton Creek is a living cave in that it is still growing and developing with 10ft of water flowing constantly throughout. The ancient Mayans believed that their Gods would reside in such places and Barton Creek Cave in particular because of its abundance of water. The Mayan God Chaac (God of Water) was believed to occupy the cave, whenever the Mayas were going through a draught or needed a god rain for crops they would go into Barton Creek and sacrifice young virgins whom were thought to be suitable gifts to the Gods. The Mayans believed the cave was an opening or gate way into the underworld and treated it with great fear and respect.
Starts: 8:00AM Ends: 12:00PM

Getting there: Your adventure starts at 8:00AM as we make our way through and out of San Ignacio Town with a 45 minutes' drive on a dirt road through a Mennonite farmland called Barton Creek. The scenery as we traverse this farmland is very quaint and pleasantly scenic with hills and valleys stitched with organically grown crops. As we near the park site, there's a river crossing just shallow enough for vehicles to cross over.
At Barton Creek Cave Site: When we arrive at the park site, your guide checks you into the office and proceeds onto picking your canoe and then helps you to strap on your life jackets and headlamps. Once geared up, we head over to the river bank where your guide would have your canoe awaiting you for your journey into The Mayan Underworld – Xibalba.
The adventure takes flight when you enter the lime stone cave and float for about 1 hour into the cave. Inside the cave we'll be passing impressive natural crystal formations and various archaeological highlights, all which your guide will be pointing out as you make your way upstream. This tour is very fun-filled and educational as well as refreshing and family- friendly. While inside the cave, at some point of the tour, the guide will ask you to turn off the flash light and you'll listen to the flow of the water running and the water drops from the caves.
This adventure will amaze you with cathedral-like chambers & wide passages. Sit back and relax while your guide navigates your canoe for a leisurely visit. After exploring the underworld, you will head back into town.
Departing: Upon exiting the cave, you'll settle down for a delicious lunch before, boarding your vehicle and make your way back through the river, the scenic farmland, and since this tour is combines with Big Rock Falls, we make our way up the Pine Ridge road (a 25 minutes' drive on dirt road) until reaching the site's parking lot.
Duration: Approx. 4 hours (at Barton Creek Cave)
Difficulty level: Easy
What to bring: Sunscreen, bug repellent solid athletic shoes (sandals are permissible as hiking is minimal), light clothing, bathing suite/change of clothes (optional if you wish to swim), camera (preferably water proof) with strap.
Provided: Canoe, Life Jacket, Helmet, Headlamp, & towel (for optional swim).
Note: This tour involves canoeing in an underground cave system, which is dark and wet. Beware if you suffer from claustrophobia. All equipment is provided by us.
BIG ROCK FALLS

Big Rock Falls is a 150-foot waterfall on Privassion River, in the Mountain Pine Ridge Forest Reserve of the Cayo District of Belize. - Wikipedia
This tour is normally done in combination with any other half day tour (in this case, with Barton Creek Cave Canoeing) If you're visiting with children or non-swimmers please let us know this ahead of time so as to provide life jackets or other floatables for their convenience. Also, you must be very mindful of the elderly and the young, be sure they are obedient enough to follow the guide's rules, especially when climbing up or down the cliff.
Starts: 1:00PM Ends: 4:00PM

Getting There: After our Barton Creek Cave Canoeing adventure, we make our way up the Pine Ridge road (a 25 minutes' drive on dirt road) until reaching the site's parking lot.
At the site: The waterfall is approximately 5 to 8 minutes' walk from the parking lot so you want to take everything you'll need with you for an enjoyable time at the waterfall. From the parking lot we'll be walking through a little trail which leads to quite a steep climb down to the river valley. Flip flops are not advisable for this part of the trek. Once we've made our way carefully down that cliff, the tremendous view of water rushing over the huge 150-ft rock formations and plummeting into the deep rounded pool at its base provides a rush of excitement. Our walk through the granite boulders takes us to the waterfall pool.
You won't regret visiting this site for a nice cold swim amidst the scorching Belizean heat. You may choose to swim all the way up to the water fall but try to contain the temptation to climb up any of the wet rocks, or do so at your own risk, they tend to get very slippery. Your guide will allow you ample time to swim or bask at your own leisure. When you feel you've had your fix, he'll escort you back to the parking lot.
Departure: Getting out of the river bank entails a climb up the steep cliff. It's not as difficult as it may seem. Slow and steady does it. You may choose to change into dry clothes while you're at the river bank or when you get to the vehicle. There are no changing rooms or restrooms. You just have to wing it.
We then board our vehicle to traverse the same road through the villages and back into San Ignacio, returning around 4:00PM or otherwise depending on your own pace.
Duration: Approx. 4 hours (at Big Rock Falls)
Difficulty level: Moderate
What to bring: Swimwear, change of clothes, hiking or water shoes (no flip-flops), sun screen, insect repellent, sun glasses, camera, just about anything that would enhance your visit.
Provided: Towels, snacks, and water.