Jungle Pontoon Waterfall Adventure Tour (3 - 6 pax)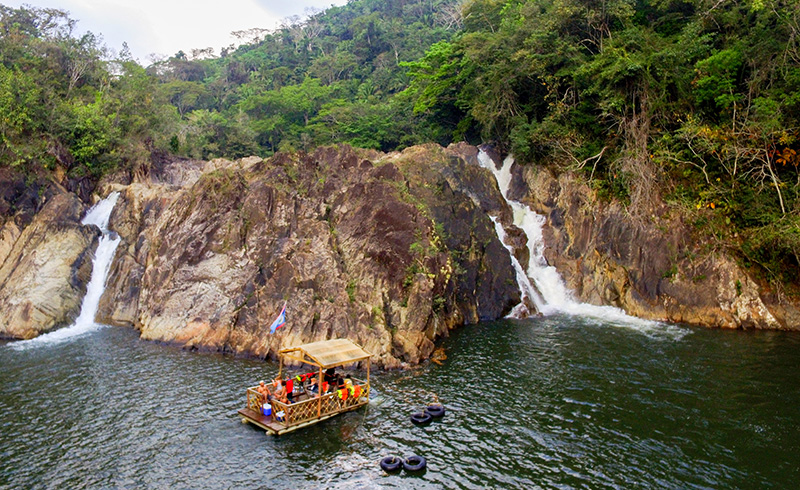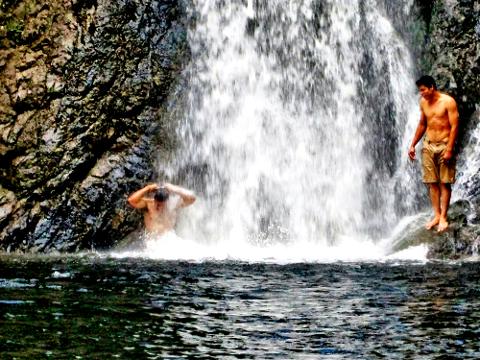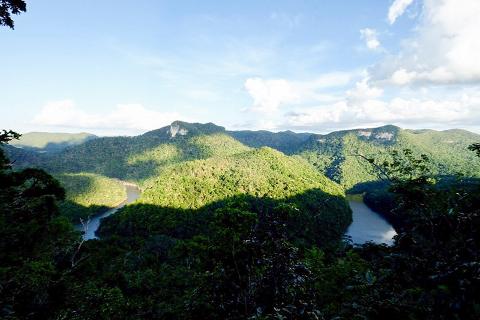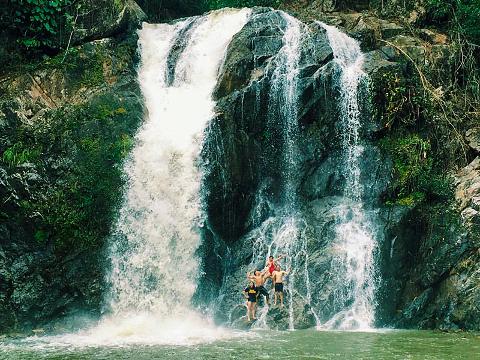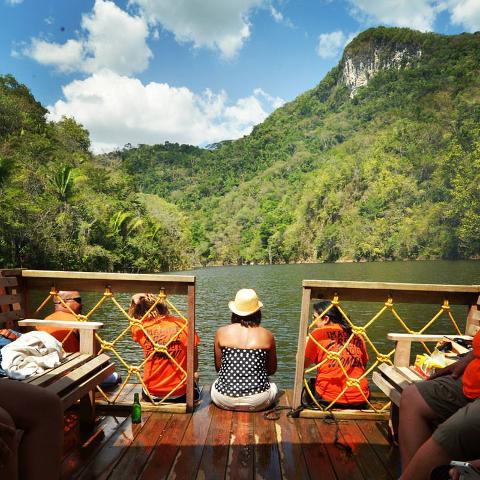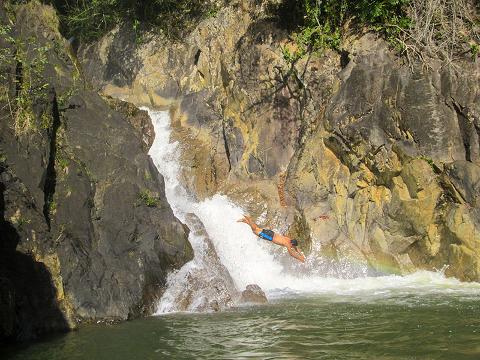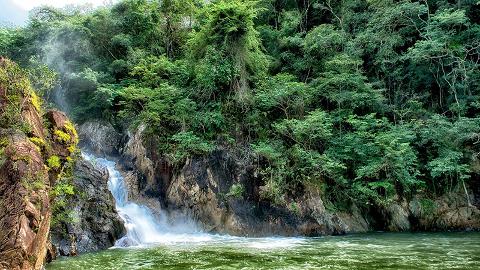 Duration: 8 Hours (approx.)
Location: San Ignacio, Cayo
Product code: RPT36p
Getting There: The journey begins with a pick up at your hotel or in San Ignacio Town at 8:00AM. We start off on a 15 minutes' drive on the George Price Highway towards the Western Border until reaching the junction of the Arenal Road in Benque Viejo Del Carmen Town. This road leads deep into the Vaca Plateau Forest Reserve which is about an hour's drive away from San Ignacio Town or 10 miles into the Forest Reserve.
The Tour: At the end of the Arenal Road, we'll finally reach the docking station of the River Pontoon. Here, you will board the hand-made River Pontoon which is equipped with a barbecue grill with capacity for about 10 persons. The tour takes place on the man-made lake (created by the Vaca Falls Dam) up the Macal River in the Vaca Falls Plateau.
On this lake we will navigate its calm waters through the mountains and jungle. Your guide will steer you to three beautiful destinations, each one is different and unique. The three waterfall destinations are the Un-named waterfall, The Twin Falls, and Rio Frio Waterfall. The guide will stop then station the Pontoon at the pool of one of the falls where you'll have the opportunity to swim and shower under the majestic waterfalls. A very quaint and delicious lunch is served picnic-style at the water's edge.
Departure: After we've had our fill of fun and are ready to leave this fairytale-like wonder making our way back onto the docking station and then back into San Ignacio town, arriving around 4:00PM.
Timeframe: 8-9 hours
Difficulty Level: Easy
What time bring: Water shoes (flip-flops are permissible), swimwear, hat, extra clothes, insect repellant, sun screen, camera.
Provided: Life Jacket (if needed), towels, lunch & beverages.